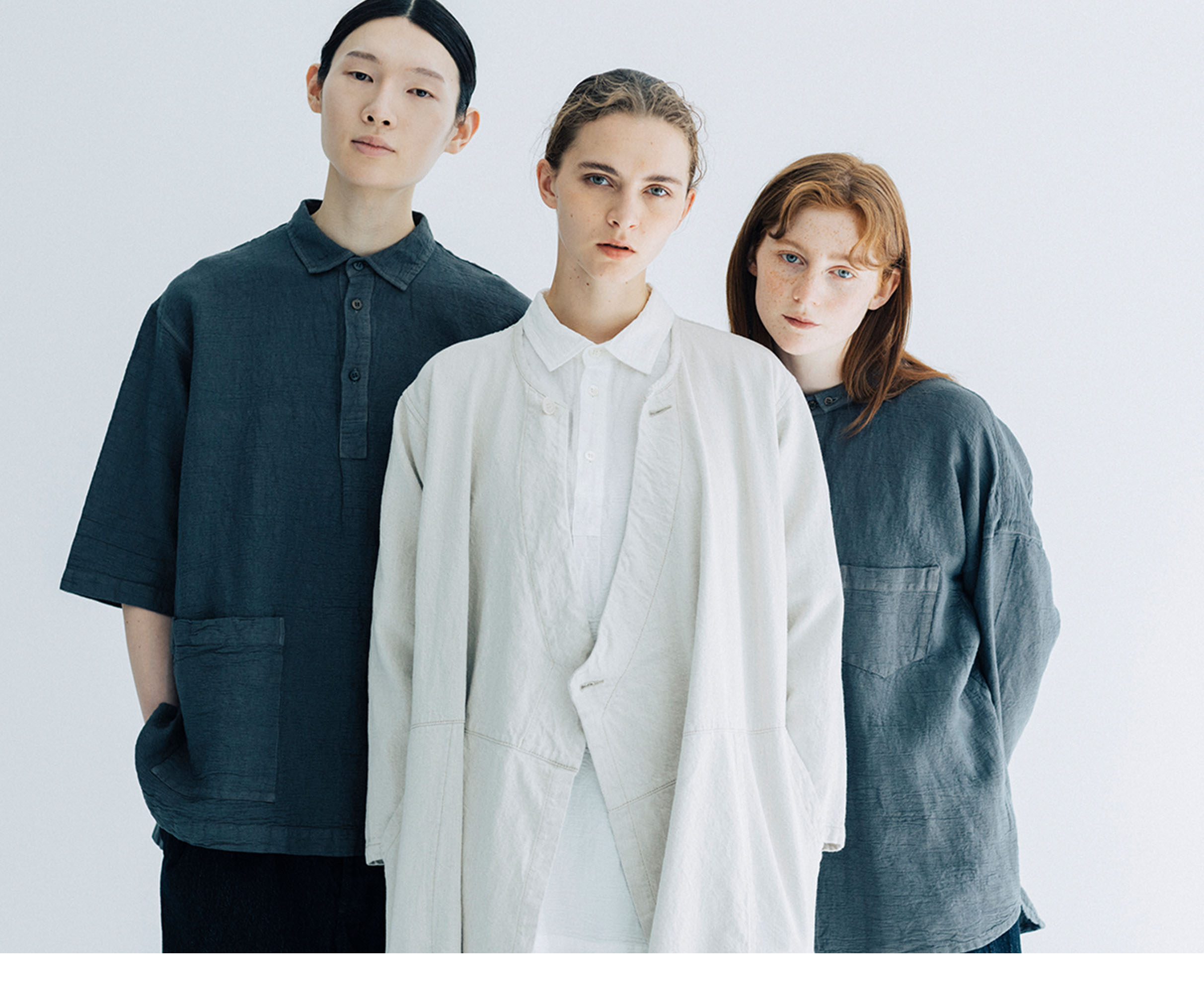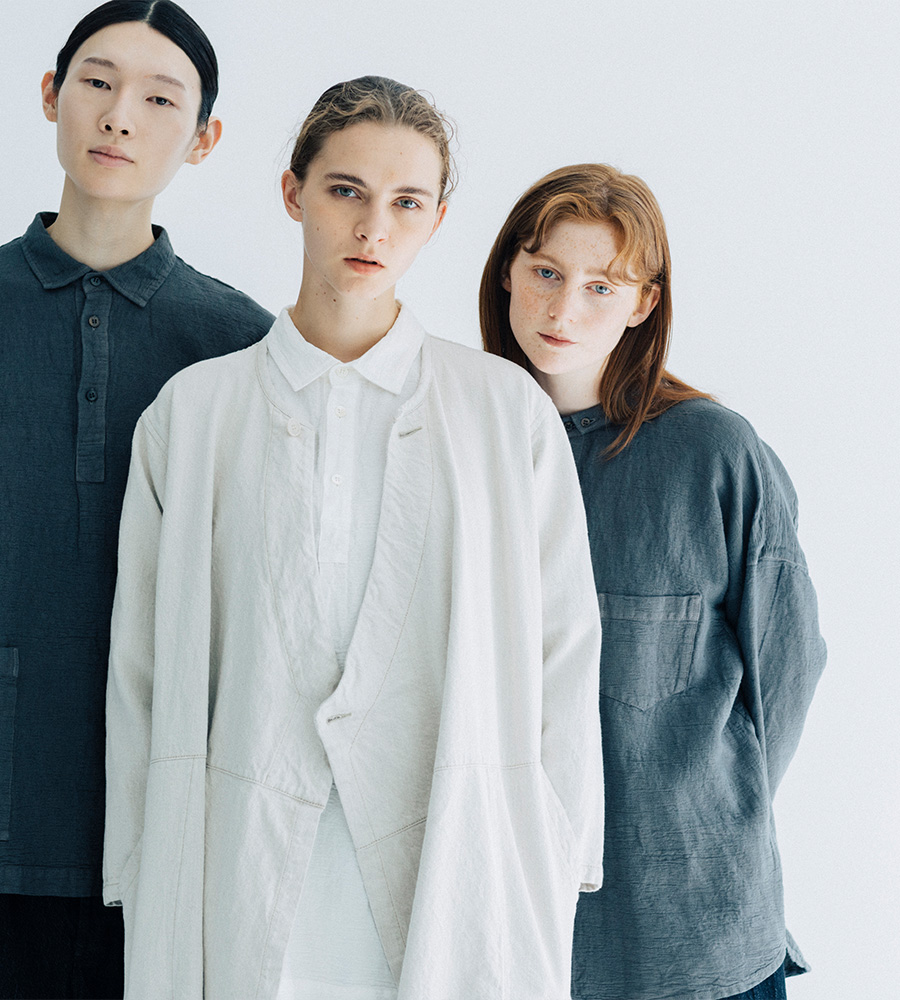 2022
Autumn
Collection
"Tense, Relaxation
& HANATABA"

着るひとの凛とした日々を讃える
素直でたおやかなシルエット。
軽やかな肌触りが裏打ちする着心地の良さ。
緊張と緩和が共存する私たちの日常に
そっと花束を添えるように。 The simple and graceful silhouette
that praises the dignified days of the wearer,
comfortableness which comes from the light texture,
as if a bouquet is gently added to our daily life
where tension and relaxation coexist.

軽快と端麗を両立する機能美が、
新しいライフスタイルにちょうど良い。
デニム織機による独特の風合いと
テクスチャーを楽しんで。 Functional beauty that balances lightness and neatness
is just right for a new lifestyle.
Enjoy the unique texture
made by the denim weaving machine.