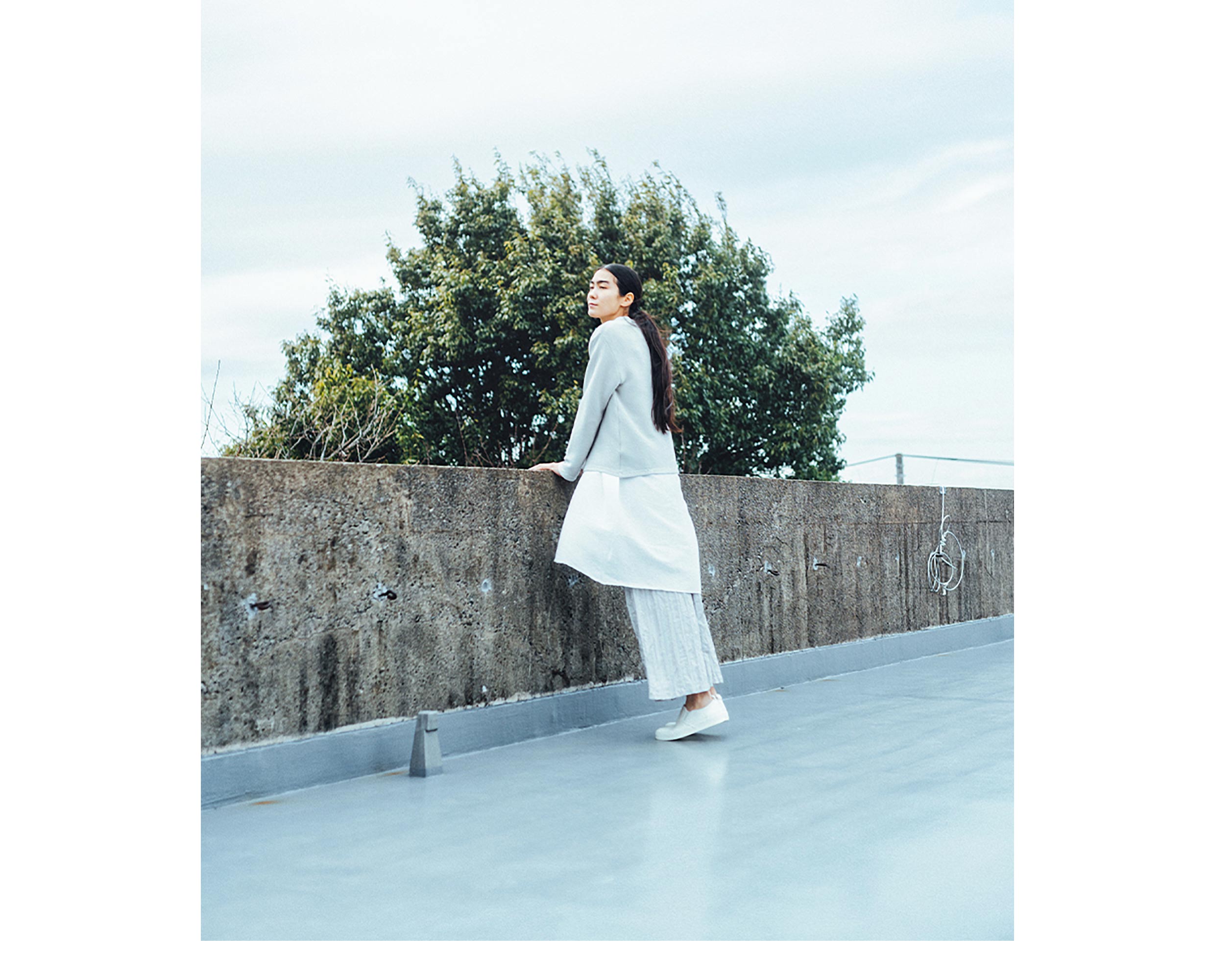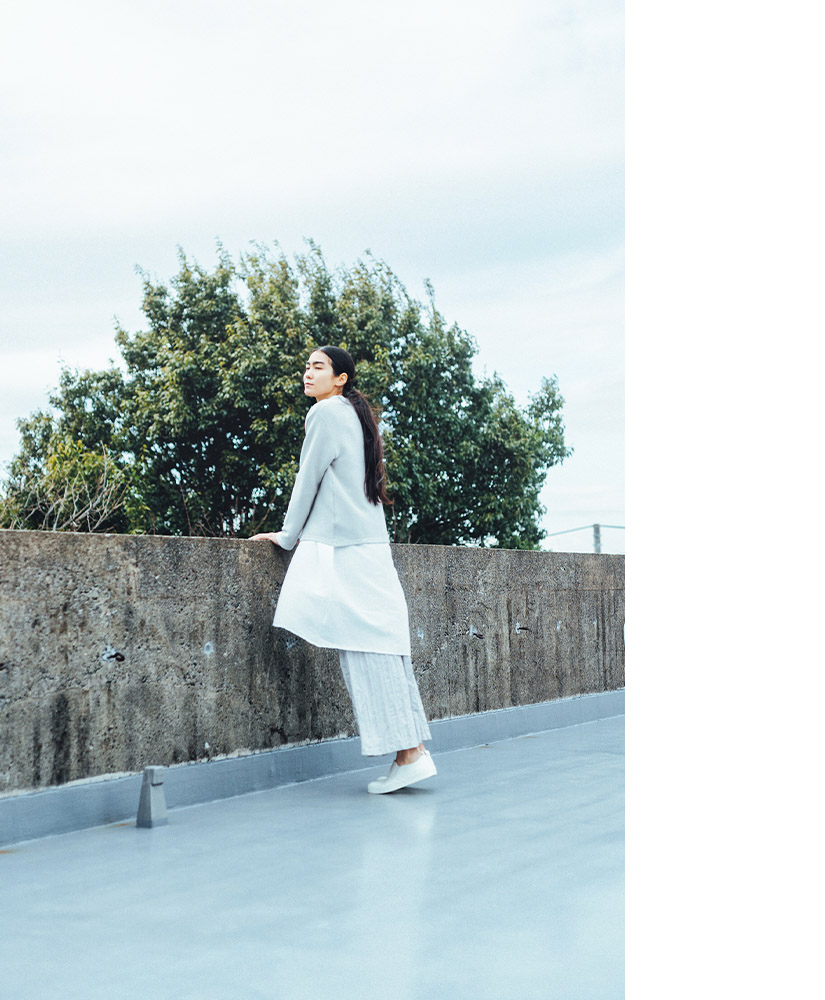 2021
Autumn
Collection
"Artist's Wardrobe"

インスピレーションは、芸術家たちのワードローブ。
創作と向き合う彼女たちのスタイルは、アイデンティティーの象徴であり
作品とともに強さと緊張感に満ちた美しさを放つ Inspired from artists wardrobes.
Their style is a symbol of an indentity,
and unleashes beauty that is full of strength and tension together with their work.

洗いざらせる無骨なタフさと繊細なウエーヴ。
創作意欲に満ちた日々のワードローブにふさわしい
使い込むほどに磨かれる道具のような機能美を Rugged toughness that can be washed off, and delicate waves.
Suitable wardrobe for creative days.
Functional beauty, like a tool that is polished the more you use it.